MLP Grad Named The Tower of the Americas!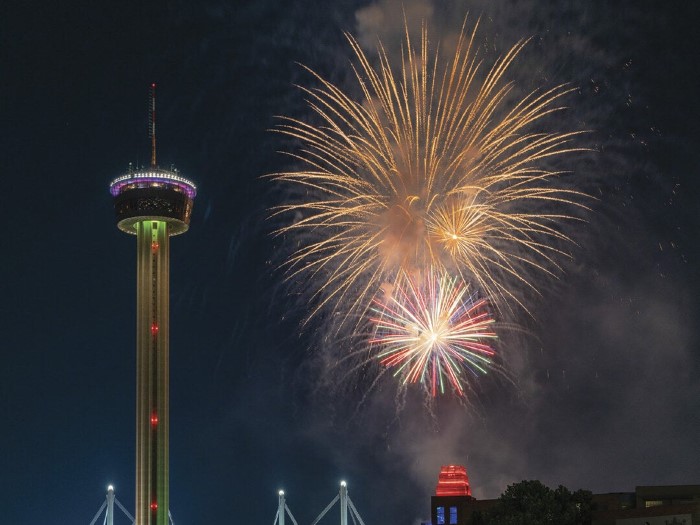 While stationed in the Panama Canal Zone, Dan Naranjo, a graduate of MLP Class XV, stayed in touch with his roots by reading the San Antonio Light newspaper. One day, he noticed an article soliciting a unique name for a soon-to-be-constructed tower located on the grounds of the upcoming 1968 World's Fair, Hemisfair. At the time, his daily commute took him across the "Bridge of the Americas", which spans the Pacific entrance to the Panama Canal. Dan thought altering the name slightly to "Tower of the Americas" would be perfect for the new World's Fair Tower, and the rest is San Antonio history.

Submitting the winning name for the Tower, also inspired Dan to take an interest in and commitment to other San Antonio landmarks. While on a foreign trip, he learned about the United Nations Educational, Scientific and Cultural Organization's (UNESCO's) World Heritage Site Program. So impressed with the potential for the San Antonio Missions, Dan consulted with Father David Garcia, then the Archbishop of San Antonio, to begin the submission and recognition process for the five sites---and once again, the rest is San Antonio history!
Dan, who is a highly-acclaimed attorney, mediator and arbitrator, has been inspired by and lists his mentors as former mayors, Henry Cisneros, Phil Hardberger and Nelson Wolff.
He's clearly no stranger to community service and credits the Masters Leadership Program for enabling him to spread the wealth in his non-profit endeavors. Dan now serves on the board of Old Spanish Missions, which falls under the auspices of the Archdiocese of San Antonio. "The Masters Leadership Program opened my eyes to more opportunities to be a servant leader, while surrounding me with hundreds of others who share my passion for giving back. Inspiration abounds at MLP."
Note: Excerpts from San Antonio Lawyer, September/October 2022