Living and Working Diversity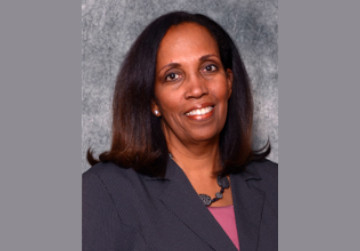 It's in the record books. MLP Class XIX had more applicants than any other of the previous 18 classes, so it's no surprise they feel bragging rights are theirs. Yes, there was more competition for those 50 slots than MLP has ever experienced. And maybe they deserve those rights, as one of their own, Dr. Sheri King, has recently been honored with the Texas Diversity Council's 2023 "DiversityFIRST Leadership Award".
The award celebrates individuals throughout the State who have demonstrated incredible commitment to diverse and inclusive work environments. Not only does Sheri live these attributes, she has practiced them in all of her work environments, from corporate positions to her most recent role as Associate Vice President for Diversity, Equity and Inclusion at St. Mary's University. So, it's no surprise to her fellow classmates she is receiving statewide recognition. With a PhD in Counseling and College Student Affairs, Sheri takes on her role with an education par excellence. Sheri said "I've always seen people for what they bring to the table, and everyone has something to contribute. I saw that in my MLP classmates too."
It shows in her dedication to giving back and caring about others. She is a member of the governing boards of the San Antonio YWCA and Youth Center of Texas. "MLP connected me with non-profits I didn't even know existed and allowed me to invest even further in my community." She commented. "What an unbelievable program! It's hard to believe it's the only one like it in the entire country."
An incredible program and an equally incredible award for someone who lives and works diversity and the mission of MLP. And the next time you hear about the "Amazing Class XIX", they do have a bit to brag about.