13 Is Lucky for this MLP Grad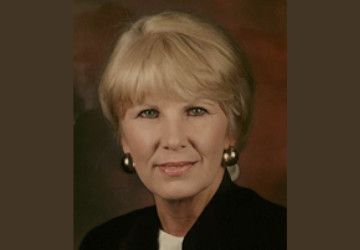 In 2016, Susan Mustacchio heard about the Masters Leadership Program and its ability to further jump start what was already an impressive list of her non-profit involvement. Soon after, in early 2017, Susan applied and was accepted into, you guessed it, Lucky Class 13. Her 40+ years in human resources and extensive board experience immediately positioned Susan to readily get to know her classmates, as well as appealing to many of the non-profits looking for solid board members.
Susan had multiple, varied passions---assisting people who are blind and contributing towards their independence, helping military veterans assimilate into the community after retirement and ensuring people of all races and religions were treated equally. Susan said "MLP connected me with organizations that coincided with my passions I wasn't even aware of." Within a year after graduation, Susan was all-in, supporting veterans via volunteer activities for the USO and ESSGR (Employer Support for Guard and Reserves). She sharpened her focus on people who are blind through the SA Lighthouse for the Blind Advisory Council and the National Industries for the Blind governing board.
Being a long time human resources professional, equity and inclusion were always part of what defined her. Susan took this to another level by interviewing individuals of various ethnicities and religions and producing compelling videos and a live-learning event that not only told their story, but drove home how real discrimination truly is in our society. These have been utilized by local businesses and schools to raise awareness at a time the topic is everywhere we turn.
If this wasn't enough, Susan was so enamored with MLP and its mission, she joined the Recruiting, Application and Selection Committee and has been a key member ever since; interviewing and reviewing candidate applications annually. Susan is definitely a rabid ambassador of MLP; having encouraged and sponsored individuals to apply each year. Susan expressed "There's no organization that contributes to the local non-profits' success like MLP. Connecting committed people with amazing non-profit missions is critical to their longevity and growth and makes San Antonio the caring city it is. Every city needs an MLP."
Class 13 was lucky for Susan and MLP is lucky to have her as a highly involved and committed grad.