I-Care's move to the Haven for Hope location was prompted by a briefing Harvey Najim gave to MLP Class IV in 2009.
I Care San Antonio is a 501©(3) non-profit organization founded in 1992 and located at the I Care Vision Center at Haven for Hope. Its Vision Center is the leading charity eye clinic in the United States with an incredible group of over 40 Ophthalmologist and optometrist dedicated to serving low income and homeless patients.
I-Care's move to the Haven for Hope was prompted by a briefing Harvey Najim gave to the Masters Leadership Program's Class IV in 2009. Roland Keller, a member of Class IV, took a copy of the Najim slides and literally "ran" to meet with Dr. Bob Rice who was looking for just such an opportunity. With the help of Roland and the SA Founder Lions Club, Dr. Rice was able to take the reins and subsequently established I-Care San Antonio as lead agency at the Haven for Hope campus, a nationally recognized homeless campus in downtown San Antonio, TX. Through long and sustained fundraising campaigns of more than $1.3 million, the funds were used to open a state-of-the-art clinic with eight exam rooms, extensive diagnostic equipment, clinical operating room and three lasers to better serve patients.
I Care SA is the only eye care charity clinic in the US managed by volunteer doctors providing such a high level and extensive amount of care.

Just one example of the tremendous resource for the greater SA area, that the San Antonio Masters Leadership Program (MLPSA) has become.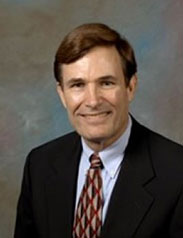 Robert A. Rice, M.D. has been faithfully serving the community of San Antonio while meeting its eye health needs since 1985. A comprehensive Ophthalmologist, he provides a wide range of services from state-of-the-art cataract surgery including multifocal IOL's, to glaucoma and diabetic eye care. Rashid, Rice, and Flynn Eye Associates, serve as the eye doctors to the Spurs. After graduating from the U.S. Air Force Academy, Dr. Rice received his Medical Degree from Tulane Medical School in New Orleans in 1976. He completed his Ophthalmology Residency at Wilford Hall Medical Center. Dr. Rice is Board Certified by the American Board of Ophthalmology and a Fellow of the American College of Surgeons. He has been a Clinical Associate Professor at the Uniformed Services for the Health Sciences for over 15 years. Prior to opening his practice in San Antonio in 1985, he served in the Air Force for 13 years, and retired as a Lt. Colonel from the USAF Reserves in 1993. He received a Master of Arts in Lay Ministry from Southwestern Baptist Theological Seminary in 2009.
Dr. Rice has also been active in the community. He served as the chairman of the International Health Committee for Bexar County Medical Society and as a member of the San Antonio Founders Lions Club, was Director of the Lions Sight Research Foundation that developed the Mobil Eye Screening Unit and the Lions Low Vision Center at UTHSCSA. Dr. Rice has participated in many medical mission trips to Central America. Serving as medical director, he has led teams that provided eye glasses, medical and surgical services to over 90,000 patients. In 1992, he co-founded I Care San Antonio, a nonprofit organization dedicated to providing medical services to the indigent. Free cataract surgeries and over 17,000 eye exams and glasses have been given to the needy of San Antonio and Mexico. He is the Medical Director of I Care Vision Center at the Haven for Hope. In 1997, he was a merit winner of the JC Penney Golden Rule Award. He was inducted into the Founders Lions Club Honor Roll in 2002. Dr. Rice received the American Academy of Ophthalmology Humanitarian Service Award in 2010.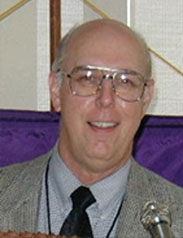 Roland Keller is a 2008 graduate of the San Antonio Masters Leadership Program and is active in a variety of charitable organizations and activities. Mr. Keller retired from the U.S. Army in 1992 as the Chief of Training Development for the Combined Arms Command - Training, Ft. Leavenworth, Kansas, where his responsibilities focused upon the development of methods to increase the effectiveness of individual and collective training through the application of modern technology. Following military service, he was employed by the City of San Antonio, Texas, as an Information Services Project Supervisor where he assumed responsibilities for most issues relative to personal computer operations and support and related enterprise projects for the departments, agencies and affiliates of the City of San Antonio's municipal government. Among his accomplishments was the development and implementation of an Electronic Document and Automated Records Management solution, capable of supporting the holistic management of both physical and electronic documents and records against the pertinent Texas State Records Retention schedules for Local Governments.
For over 20 years, Mr. Keller has been an active member of the Employer Support of the Guard and Reserve, ESGR, a Department of Defense agency dedicated to promoting cooperation and understanding between Reserve component members and their civilian employers. As a member of ESGR, he has performed duties as the Director of Ombudsmen and the Director of Training for the State of Texas Committee and for several years managed a comprehensive program in support of Veteran Employment. In addition, he a member or advisor on a number of committees ranging from the San Antonio Lighthouse to the JBSA Retiree Council and the SA Chamber's Military Affairs Committee.