Yollie Pascarella
Class XIII (2017)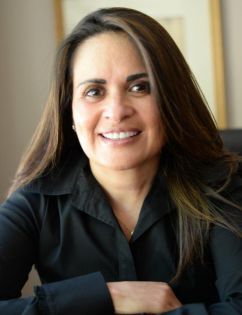 Yollie brings over 25 years of experience in leadership marketing roles at AT&T where she orchestrated strategies for everything from brand awareness to targeted marketing, development of new distribution channels, and initiatives designed to keep the company ahead of competition and drive customer acquisition, retention and sales.
After leaving AT&T, Yollie provided consulting services in marketing, branding, strategic planning, and organizational development areas to increase sales, retain customers, brand awareness, and improve customer (internal/external) satisfaction for several organizations in the call center, higher education, for and non-profit, and other industries.
In 2017, Yollie joined USAA as a consultant in the Marketing Technology organization, where she supported the MarTech Strategic Initiatives that included program managing, developing, prioritizing, and enabling processes and capabilities that deliver value to Members and Employees.
Yollie is currently at USAA responsible for overseeing the health, integration, and delivery of programs in alignment with USAA's Enterprise Chief Administrative Office standards.
Yollie is or has been actively involved wide range of professional and nonprofit organizations, including the Masters Leadership Program, San Antonio Lighthouse for the Blind & Vision Impaired, Women of AT&T, and United Way. She serves on the Masters Leadership Program Board as the Marketing Chair and has taught Principles of Marketing at UTSA.
Yollie holds an MBA in Marketing from Amberton University and completed advanced courses at Kellogg School of Management, Northwestern University.
Yollie is married to Pat and has two children (Alexandra and Andrew).