William G. Moll (Bill)
Class III (2007)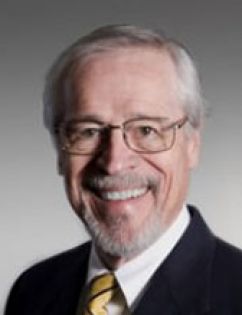 William (Bill) Moll is the former President of KLRN-TV, Channel 9, San Antonio's public television station. He is the former President/Chairman of Clear Channel Television.
His wide-ranging experience includes positions as President of WNBC-TV in New York; President of the Television Bureau of Advertising (TVB) in New York; President of Clear Channel Television in San Antonio; President of WKRC-TV, in Cincinnati, Ohio; President of Harte-Hanks Broadcasting in San Antonio; President of KENS-TV, San Antonio.
He is Immediate Past Chairman of the USO World Board of Governors, Trustee of the USO Foundation, Trustee of the University of Incarnate Word, Trustee of The Broadcasters' Foundation of America, Trustee of the Masters Leadership Program in San Antonio, Member of the Civilian/Military Council of San Antonio, Trustee of the San Antonio Area Foundation, Executive Committee of United Way of San Antonio, Trustee of KIPP Aspire Academy.
He holds a Masters degree from the University of Texas at Austin and a Bachelors degree English and Education from Southeast Missouri University in Cape Girardeau, MO. Married for more than 50 years to Marilyn Moll, they have 2 sons, 2 daughters-in-law and 3 grandchildren.