Sybel López-Pici
Class XII (2016)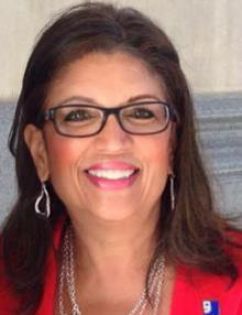 Retired McDonald's Corporation franchise owner Sybel López-Pici has been repurposing her skills and 40-year professional career experience to serve in business and personal mentoring, leadership development, team building, strategic planning and speaking opportunities throughout San Antonio and South Texas.
In addition to having successfully operated 4 McDonald's restaurants for 20 years, alongside her husband Bob, Sybel also served on several leadership teams for McDonald's Corporation and was named as a national Brand spokesperson for the McDonald's Corporation system.
Her contributions include founding Camp Mickey D's and Paid Tutoring, two critical pre-employment and personal development initiatives, holding a 10-year post as chair of the Ronald McDonald House Hispanic Scholarship program (HACER) well as successfully leading multiple executive-level teams dedicated to performance excellence and workforce development. Not to mention- retiring right on time in 2012!
In 2004, Sybel joined the Board of Directors at Goodwill Industries San Antonio. Her career of service to Goodwill includes a term as Board Chair, overseeing Goodwill's first and only "Bridgebuilders" capital campaign, two terms as Board Secretary and a term as chair of Goodwill's Mission/Business Development Committee. The mission of Goodwill, "changing lives through the power of work" has served as the call to action in her service to the San Antonio community.
In 2006, Sybel joined the Alamo Metro Chorus, the San Antonio-based chapter of Sweet Adelines, International, an organization with a worldwide membership of 20,000+ women a cappella singers. During her tenure with AMC, Sybel has served as President and other elected leadership positions.
In 2015, Sybel was elected to the Board of Directors for the Children's Chorus of San Antonio and in 2016, was elected Board President. CCSA's mission statement "dedicated to enriching and expanding the experiences of young people through choral singing and musical performance and its commitment to artistic excellence, social inclusion and individual responsibility that empowers young singers to embrace and explore a broader, more positive view of self and the world" is aligned with Sybel's interests and commitment to providing access to life enrichment opportunities for young people. In late 2017, under Sybel's leadership, CCSA successfully hired its first non-founding Artistic Director, filling a 3-year vacancy.
Sybel has also served on the Northeast Independent School District Transformation Design Team and is part of a community-wide group of stakeholders who are charged with developing and overseeing the District's long-term strategic plan for educational excellence. She also serves as a consultant to the Career and Technical Education program at NEISD, and works to connect industry with classroom enrichment opportunities. In 2015, Sybel joined the Tech Bloc movement in San Antonio, inspired by their vision for San Antonio. She served as chief liaison between NEISD's DATA Academy (early coding) at Ed White Middle School and the San Antonio tech community at its inception.
Sybel is a graduate of the Master's Leadership Program (XII) which has added depth to her skills in service to non-profit organizations through Board leadership.
Sybel attributes her drive to serve from examples set by her parents, the support of her husband and family, her faith in God and in her Puerto Rican heritage.
Sybel's singular mission is dedicated to helping others recognize opportunities for advancement and to ensure that they are prepared to take them.