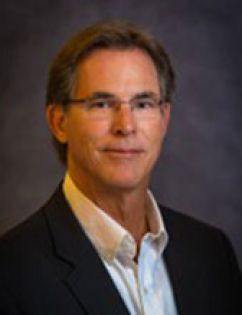 Scott Smith is President and Founder of EnSquared Consulting. He has over thirty years of management experience in environmental planning and compliance, including working for thirty-two years at CPS Energy, the largest municipally owned energy company in the nation providing both gas and electricity.
In 1979, Scott Smith joined CPS as an environmental analyst and quickly progressed through the department, rising to Director of the Environmental Planning and Compliance Department in 2005, the position he held upon retiring in March of 2011.Highlights of accomplishments at CPS include managing the development of CPS' electric transmission line siting and routing process, co-chairing the CPS Strategic Energy Planning Committee, co-founding the CPS Solar Energy Committee, and founding and chairing the CPS Energy Sustainability Council. In 2009, the San Antonio Business Journal awarded him the Going Green Award for Leadership in the Public Sector.
In addition to his leadership at CPS, Mr. Smith served a variety of community and industry councils, committees, and boards, including:
Chair of the environmental steering committees of the American Public Power Association (APPA) and the Texas Public Power Association (TPPA)
Board Member of Solar San Antonio
The Electric Power Research Institute (EPRI) Environmental Business Council
Large Public Power Council (LPPC) Environmental Committee
Advisory Board of the Texas State Technical College Environmental Program
Board and Executive Committee of the San Antonio Downtown Alliance
Board and Executive Committee of the San Antonio Community Development Corporation for River North
San Antonio Water Systems Community Conservation Committee
Represented CPS on the SB 3 Edwards Aquifer Recovery Implementation Program Steering Committee
Represented CPS Energy on the SB 3 Bay, Basin, and Area Wide Steering Committee
Advisory Member of the San Antonio River Foundation Arts and Architecture Committee
Member of the Mission Trail Oversight Committee
Additionally, Mr. Smith is a graduate of Leadership San Antonio, Class XXIX. He served as a member of the Board of Solar San Antonio. Mr. Smith received his Bachelor of Science degree in Biology from Texas State University and his Masters of Science degree in Environmental Management from the University of Texas at San Antonio.
He is a long time resident of the King William neighborhood, and his hobbies include biking, home remodeling, fishing, and traveling.