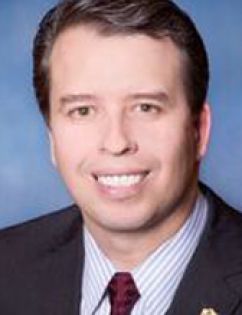 Pedro Martinez joined San Antonio ISD as superintendent in June 2015, bringing to the District a laser-like focus on improving academic achievement. As a data-driven leader with in-depth knowledge of academic reform strategies, he firmly believes students will rise to the challenge with the proper supports – that by setting the bar high, many more students will demonstrate the aptitude and aspiration to perform at higher levels be well-prepared for college and career.
In January 2016, Martinez unveiled the SAISD Blueprint for Excellence: Target 2020, a five-year plan with 10 academic goals. The plan is supported by five pillars: Academic Excellence, Talent Management, Culture Shift, Stakeholder Engagement and Fiscal Management.
The District set in motion the strategies outlined in the plan and began to see a continued upward trajectory with strong gains in academic achievement. By its 2019 accountability ratings from the Texas Education Agency, the District received an overall grade of B.
Under his leadership, the District is seeing improved graduation and college-going rates, as well as expanded access to rigor. Innovative schools have been developed and launched providing new models of education. In addition, strong academic programs in existing schools have been expanded to provide high-quality choice for families. Martinez has more than 20 years of experience in the private, nonprofit and public education sectors. He holds an M.B.A. from DePaul University and a bachelor's degree from the University of Illinois at Urbana-Champaign. He also is a graduate of the Broad Superintendents Academy.