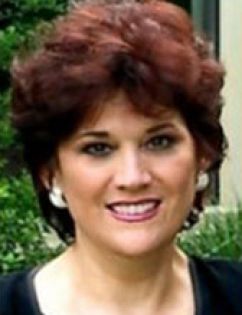 Norma S. Rodriguez, CMC, retired as City Clerk of San Antonio, Texas. She served in that capacity since December 1979 (23 years). Prior to her appointment by the City Council, she had served as Assistant City Clerk since 1975, and worked a total of 32 years for the City. Mrs. Rodriguez is the first woman, the first Hispanic, and the longest tenured City Clerk in the history of the City of San Antonio. In January of 2005, The Mayor and City Council named her City Clerk Emeritus and also renamed the Municipal Council Chamber in her honor as the Norma S. Rodriguez Municipal Council Chamber. During her tenure as City Clerk, she completed a Conservation/Preservation process for historical City records, (200 volumes) which date back to the late 1700's; initiated the successful transition of city records from a manual system to a computerized system, and developed an in-house records inventory and retention schedule for all city records thereby saving the City millions of dollars. In addition, this accomplishment resulted in San Antonio being recognized as the first City in the State of Texas to complete such a project and it was ultimately adopted as the model for the rest of the cities in Texas.
She also served as President of the International Municipal Clerks Association, an organization comprised of 11,000 plus members and was inducted into the San Antonio Woman's Hall of Fame - Public Service Category, 2001.
Mrs. Rodriguez is a native San Antonian, a graduate of the University of North Texas Certified Municipal Clerks Program; Mrs. Rodriguez is married to Arthur S. Rodriguez, and has two sons, A.J. and Michael Rodriguez, and three grandchildren, Alexandra, Arthur John and Isabella Carolina.
She has been a member of the San Antonio Parks Foundation since May, 03, and serves on the Municipal Clerks Education Foundation as Vice President.