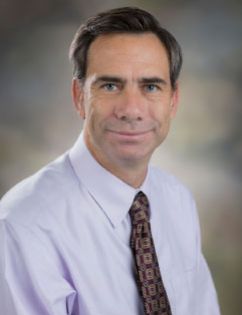 Professor of Medicine in the Divisions of Diabetes and Geriatrics, Department of Medicine, University of Texas Health Science Center at San Antonio (UTHSCSA). Dr. Musi serves as director of the San Antonio Claude D. Pepper Older Americans Independence Center (since 2015), director of the Barshop Institute (since 2013) and director of the San Antonio Geriatric Research, Education and Clinical Center (GRECC) of the South Texas Veterans Health Care System (since 2010).
\He has dedicated his research career to studying mechanisms and pathways that regulate cellular metabolic processes in health, disease (obesity, type 2 diabetes) and during the aging process. During his early work, he conducted groundbreaking research that established the role that AMPK plays on muscle biology and mechanism of metformin's action. As his interests and areas of work have expanded, his lab has been investigating mechanisms underlying the metabolic abnormalities seen in various insulin-resistant states, including obesity, diabetes and aging. Many of Dr. Musi's studies on this topic center on investigating inflammatory pathways linked to metabolic disease and the biology of aging with focus on NFB and TLR4.
In 2007, he received a Paul B. Beeson Career Development Award in Aging Research, co-sponsored by the National Institute on Aging (NIA) and the American Federation for Aging Research (AFAR). Since then, Dr. Musi has been continuously funded through R01 grants from NIA and NIDDK, and awards from the American Diabetes Association (ADA) and AFAR. In 2015, he was awarded a Pepper Center from NIA designed to catalyze aging- and metabolism-focused translational research. In 2016, my group (in collaboration with UT Medical Branch) received designation as an Adult Clinical Center for the NIH-funded Molecular Transducers of Physical Activity Consortium (MoTrPAC; 5U01AR071150).
Other Service: Served as a member and Chair for the Clinical and Integrative Obesity and Diabetes (CIDO) study section of the Center for Scientific Review of NIH, and numerous other review panels of the NIH and VA. He also serves as grant reviewer for the AFAR and the ADA, as well as numerous funding agencies overseas (UK, Australia, Italy, Singapore, Taiwan, and Mexico). He is on the editorial board of Diabetes and review papers for numerous journals including NEJM, Annals of Internal Medicine, Cell Metabolism, JBC, Aging Cell, among others.