Michael Burke
Class I (2005)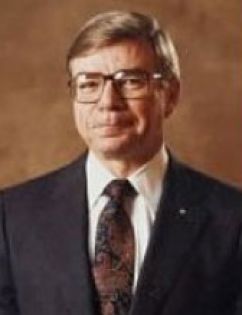 Mike is President, MDB Capital Ventures, a private equity investment and management consulting firm. He was formerly Director, President and Chief Executive Officer of EOTT Energy, a $12 billion NYSE corporation and the largest marketer and transporter of crude oil in North America. Prior to joining EOTT Energy Corp., Mr. Burke served as Director,President and Chief Executive Officer of Tesoro Petroleum Corp. (a Fortune 500 Corporation) from 1992 to 1995. from 1980 to 1992, Mike held a number of senior executive positions with Texas Eastern Corp., including Group Vice President-Products and President/CEO of TEPPCO Partners, L.P.
Mr. Burke received a MBA in Finance and Marketing from the University of Texas and BS-Chemical Engineering degree from Texas A&M University. He currently serves as Director of Nutraceutical International, Pinion Software Inc., and Reasoning Mind. He also serves as a director for KLRN, Boy Scouts of America – Alamo Area Council, Free Trade Alliance – San Antonio and a trustee for Southwest Research Institute.
Mike and Louise have been married 34 years, have a married son, Michael in Austin, a married daughter in Alexandria, Virginia and a one year old granddaughter, Seina.