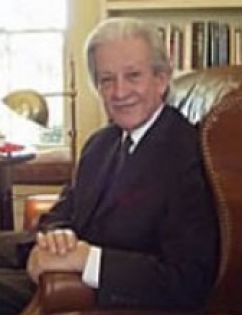 Lionel Sosa is an independent marketing consultant with LKSosa Consultation and Design. He founded Sosa, Bromley, Aguilar & Associates, now Bromley Communications, the largest Hispanic advertising agency in the U.S. with billings of $200 million. Lionel is currently a media consultant for President George W. Bush in the 2004 campaign and has been Hispanic Media Consultant in six Republican presidential campaigns beginning in 1980.
From 1991 to 1995, he was Chairman of DMB&B/Américas, a network of 23 advertising agencies in the U.S. and Latin America with billings of $500 million representing multi-national clients such as Coca-Cola, Burger King, Anheuser Busch, American Airlines, 23 Procter & Gamble brands, Western Union and Sprint.
Lionel was named to the Texas Business Hall of Fame and was selected as one of the 25 Most Influential Texans by Texas Monthly magazine. He received the Role Model Award for Diversity from the American Advertising Federation of New York. He is the author of The Americano Dream: How Latinos Can Achieve Success in Business and Life, published in 1998 by Dutton.
Currently, Sosa is a member of the Board of Regents of The Texas A&M University System and is a member of the Board of Directors of ACT (the college testing people) and the Hispanic Scholarship Fund.