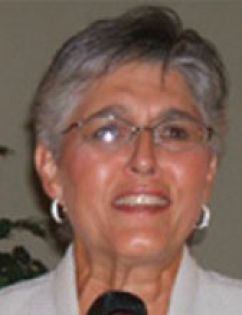 Linda Hardberger is presently a director of the Tobin Theatre Arts Fund as well as its curator. Prior to joining the Tobin Theatre Arts Fund, she was curator of the Tobin Collection of Theatre Arts at the McNay Art Museum from its inception in 1984 until she retired at the end of 2001. There she curated over 30 exhibitions dealing with some aspect of theatre art, many accompanied by an exhibition catalog. She has lectured widely and written a number of articles for journals in the field of theatre and works on paper. Hardberger received her BA from Sarah Lawrence College, Bronxville, NY, a master's degree in Library Science from Our Lady of the Lake University, San Antonio, and master's degree in Art History from the University of Texas, Austin. In addition Hardberger has worked as a public relations officer, teacher and librarian. Hardberger is the author, along with two others, of Making the Scene: a History of Scene Design and Technology in Europe and the United States published in 2009.
Hardberger was born in Mexico and lived most of her life in Europe until 1956 when she came to the United States to begin high school. She speaks four languages.
Upon moving to San Antonio in 1970, Hardberger has been active in numerous civic and non-profit organizations including serving for four years on the Historic Review Board, organizing two neighborhood organizations, membership in the San Antonio Conservation Society, and active involvement in the Community Garden efforts of Green Spaces Alliance. She is married to the former mayor of San Antonio, Phil Hardberger, and is the mother of Amy Hardberger, a hydro- geologist and attorney who is now a law professor at St. Mary University in San Antonio, TX.