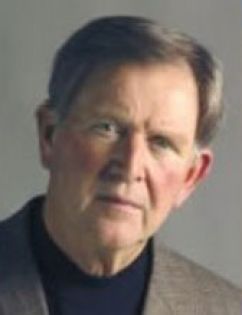 W. Lawrence Walker, Jr. was named Publisher and Chief Executive Officer of the San Antonio Express-News in 19180. January 1, 2006, Walker assumed the role of Chairman of the San Antonio Express-News for the calendar year 2006. He is President-Elect of the Texas Daily Newspaper Association. In 2000, he was honored as the Texas Newspaper Leader of the year with the Pat Taggart Award, the highest honor given by Texas newspapers.
During his 16 years in San Antonio, Walker has served on over 25 civic boards and has chaired with his wife, Caroline, an equal number of civic and charitable events. He is a founder of the Book & Author luncheon, which over the past years has raised over $1 million for Phase I of the Cancer Therapy and Research Center. He also helped found "For the Love of Kids & Harleys," an event that has raised in excess of $ 2 million dollars for six local charities serving juveniles in the San Antonio area.
Walker is a native of Macon, Georgia. He received his BBA degree in accounting from the University of Georgia. He and his wife Caroline, also a Georgia graduate and a native of Atlanta, have two children; Lawrence, a graduate of the University of California and the MBA program at the University of Texas at Austin; and Elizabeth, a graduate of the University of Arizona.