Lang Glotfelty (RIP 2015)
Class VI (2010)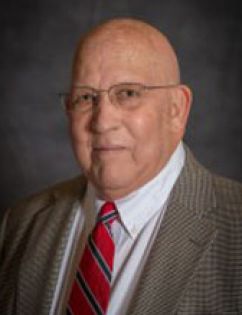 W. Lang Glotfelty retired four years ago after selling his last three businesses, which he had for twenty five years. Lang Glotfelty was the Chairman of the Master Leadership Program Alumni Association. His additional volunteer work includes being Chairman of SCORE ( Service Core Of Retired Executives), and he also serves on the Boards of Golf San Antonio and the Cancer Therapy and Research Center.
Lang graduated from the University of Pennsylvania's Wharton Business School. He then worked for a large oil company prior to his entry into the entrepreneur world in the late 1970's. He started a number of businesses, which he sold along the way, but kept his Records Management Company and RCI Technology and RCI Appraisal businesses for 25 years. These three businesses became the mainstay of his San Antonio operations, which dealt with schools districts, cities and counties throughout the United States.
In 2010, Mr. Glotfelty sold his businesses and retired for only a couple of months, before he felt the desire to give back to the community by working with non-profits.