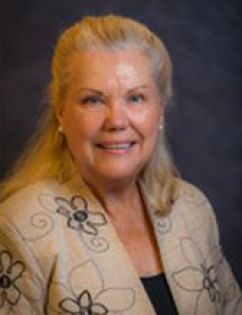 Katie has served on the Northside Independent School District Board since 1990 and has served five terms as President. She now serves on the Academics and Building committees and is Chair of the Legislative and Policy committee. A Past President of the Texas Association of School Boards (TASB), Reed currently is the NISD delegate for the TASB convention and is the Board representative to the National School Boards Association (NSBA) Affiliate Advocacy Network.
Reed is the immediate Past Chair of the Board of Directors for AACOG, the Alamo Area Council of Governments, an association of elected officials from 14 Counties around Bexar County. Reed also serves on several committees for the Greater San Antonio Chamber of Commerce. She is a member of three neighborhood associations and is a member and past Chair of the Salvation Army Advisory Board and the Women and Children's Advisory Committee.
Reed is a recipient of the Dolph and Janey Briscoe Lifetime Achievement Award from the United Way for her numerous community volunteer activities. In 2003, Reed was inducted into the San Antonio Women's Hall of Fame, and in 2005, she was recognized at the San Antonio Business Journal's Women's Leadership Awards. She also is an Honorary Life Member of the National PTA.
Reed grew up and attended public schools in Omaha, Nebraska, graduated from The University of Missouri at Columbia, and taught in public schools in Missouri and Oklahoma. Katie's husband, Jim, is the President of the San Antonio Medical Foundation, and they have two grown children, Philip and Holly - both Clark High School and Texas A&M graduates - and three grandchildren. They are active members of First Presbyterian Church.