Jerry Brown
Class I (2005)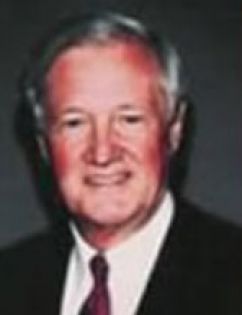 Jerry retired as Group Vice President of Amoco Corporation where he had responsibility for Amoco's U.S. oil and natural gas operations. During his 38-year career with Amoco in the oil and gas industry, he served in a number of executive positions, including Executive Vice President for U.S. exploration and production, Senior Vice President for worldwide oil and gas production, and Regional Vice President in New Orleans, which included responsibility for offshore operations in the Gulf of Mexico.
Jerry is a native of Fort Worth, Texas, and is a graduate of Texas A&M University where he received a degree in Petroleum Engineering. He received the Texas A&M Dwight Look College of Engineering Distinguished Alumni Award.
Jerry has served on a number of oil and gas industry boards and has been involved in various civic and community organizations. He is currently a member of the Texas A&M and UTSA College of Engineering Advisory Boards. He also serves on the American Red Cross (San Antonio Chapter) Board, the Communities in Schools Board, and the Advisory Board for the ACCD Leadership Institute. Jerry also makes leadership presentations to students at various colleges.