Jennifer Bennett
Class XVI (2020)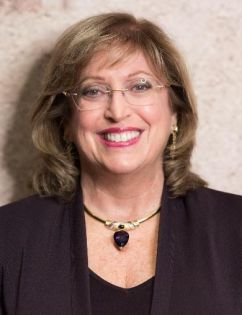 Jennifer is deeply committed to helping the community and believes strongly in the power of nonprofits to make a difference for those in need.
She currently serves as President of Impact San Antonio, a women's collective giving nonprofit organization that pools member donations annually to be able to award large grants to local nonprofits. Her previous board positions included Vice President of Membership and co-chair of Member Recruitment. During those years Impact SA reached historical highs in grant funds awarded and number of women as members.
In 2020, she completed the Masters Leadership Program as a member of Class XVI. Since graduating, she has joined the Board of MLP, leading the new Agency Relations and Community Impact Committee. In addition, she is leading MLP's Diversity, Equity and Inclusion sub-committee focused on training that will strengthen class members' DEI leadership competencies. She joined the Governing Board of The Ecumenical Center in late 2020.
Jennifer has deep marketing and business management expertise in the Financial Services industry. She began her marketing career in New York City at American Express, partnering with merchants who accepted the card to build market share and profitability. She then joined Merrill Lynch where she led teams focused on marketing financial planning and retirement services to High Net Worth clients, with a specific focus on the Baby Boomer segment. In 2012, she came to Texas to join USAA. She was responsible for defining the advice we give to military members and their families in ways that build their financial security through customized advice and planning tools. Business lines she supported during that time included Retirement Planning, Wealth Management, holistic financial advice, P&C and Life insurance. One particular highlight was developing a tool to help members purchase vehicles they could afford. She retired from USAA in 2019.
Jennifer earned a BA in Political Science and American Literature at Middlebury College in Vermont, and an MBA in Marketing from Columbia University School of Business in NYC. She holds the Certified Financial Planner (CFP®) and Chartered Retirement Planning Counselor (CRPC®) designations.