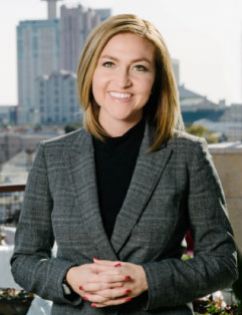 Jenna Saucedo-Herrera joined SAEDF as president and chief executive officer in 2016. In this role she works closely with San Antonio's business community, and public partners to advance the diversification and growth of the San Antonio regional economy through domestic and global business development, workforce development, partnerships and market strategies.
During her four-year tenure at the helm of San Antonio's economic development team, SAEDF has secured over fifteen thousand jobs for our community through location and expansion projects that include: Ernst & Young, EY, Victory Capital, Navistar and Aisin.
Saucedo-Herrera has received accolades including: the "2015 Women in Leadership Award" and the "2017 40 Under 40: Woman of the Year Award" from the San Antonio Business Journal, acknowledgement by the San Antonio Express News in their "2016 Women Who Run San Antonio" feature, and recognition in Culturemap's "Top Texans Under 30".