Jeff Galt
Class III (2007)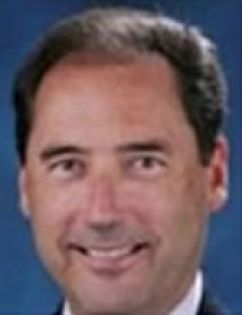 Jeffery S. Galt is President and Chief Operating Officer of Brass Funds, Magi Real Estate Services and its affiliated companies. He is also serving as the acting chief financial officer of the group. Mr. Galt has extensive experience in executive leadership having been president and chief executive officer of three different companies prior to joining Brass/Magi in 2007. From 1993 to 1998 Jeff was President and CEO of The Dialog Corporation, a $300 million information service business which he successfully spun out from Knight-Ridder into an independent, publicly traded company. From 1998 to 2002 Mr. Galt was President and CEO of Nonstop Solutions, a $20 million enterprise software start-up and member of the portfolio of Kleiner, Perkins, Caufield & Byers, one of the nation's premier venture capital firms. In 2002 the company merged with Manhattan Associates and is now part of JDA Software, Inc.
From 2003 to 2006 Mr. Galt was President and CEO of Harcourt Assessment, Inc., the world's leading publisher of K-12 educational testing products and clinical assessments. During his tenure the company grew revenues from $2180 million to nearly $350 million and employed more than 1500 persons in the US and Europe.
From 1982 to 1992 Mr. Galt was co-founder and vice president and general manager of TRW's Real Estate Information Division, the first nationwide real estate appraisal, credit report and title insurance company in the country. When he left to join The Dialog Corporation the business had grown to more than $250 million in sales with offices in 30 states.
Jeff received a Bachelor of Science degree in biological sciences and a Bachelor of Arts degree in economics from the University of California at Irvine, and a Masters Degree in Business Administration from the University of California at Berkeley. He has served on the boards of directors of two public companies and numerous private companies and currently serves on the board of three non-profits: City Year San Antonio, Texas Business and Education Coalition and the Masters Leadership Program Alumni Association. He is also a member of the San Antonio chapter of the World Presidents' Organization.