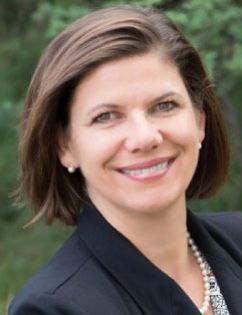 Gabriele ("Gabi") joined Bluegrass Vascular Technologies, Inc. (BVT) in September 2014 as CEO & President to work with the BVT team and commercialize the innovative Surfacer® System. The Surfacer® Inside-Out® Access System uses an "inside-out" approach to gain central venous access and allows physicians to maintain access in an occluded vein and eliminate the need to compromise an additional vein. The Surfacer System has been on the market in Europe since 2016 with excellent performance and US approval via a de novo classification was gained in 2020. In 2016, additional funding was secured and a world-wide distributor contracted.
Over the last years, Gabi has supervised the product development, patent, regulatory, quality, preclinical and clinical activities resulting in US and international clearance of numerous devices. Dr. Niederauer has more than 25 years of experience in the study, development and commercialization of devices for orthopedic, dental and ENT. Previously, Dr. Niederauer led R&D at ENTrigue Surgical, Inc., which was acquired by ArthroCare Corporation on July 1, 2013 and then purchased by Smith&Nephew in May 2014. In that role, she directed biomaterials and instrument product design to develop novel instruments and implants for the ENT operating room and office. Before ENTrigue Surgical, Dr. Niederauer has served as Vice President of Research & Development at C2M (Concept to Market) Medical, a consultant group to medical device companies and investors. After developing and commercializing the Cinch/Piton shoulder anchor, C2M was acquired by Tornier, Inc. in April 2010. Prior to that, she was with OsteoBiologics, Inc. (OBI), where she served as Director of R&D to launching a dozen new products / product line extensions and worked with key opinion leading surgeons in arthroscopy and cartilage repair. She assisted in raising $20 million of venture capital (three rounds) to fund development, manufacture and commercialization of novel implants and instruments to fuel the company's growth. OBI was acquired by Smith&Nephew, Inc. in July 2006 for $72.3 million, following 2005 revenues of $3.3 million.
Dr. Niederauer completed a Post-Doctoral Fellowship at the Orthopaedic Biomechanics Laboratory at UTHSCSA. Dr. Niederauer earned a Doctor of Philosophy degree in Biomedical Engineering from Iowa State University, a Masters of Science degree in Materials Science and Biomedical Engineering from Iowa State University, and a Bachelor of Science degree in Ceramic Engineering from Clemson University. Her research has led to over 20 peer-reviewed articles and numerous presentations/abstracts. Dr. Niederauer is also a co-inventor of nine patents and seven applications for devices and methods used in orthopedic surgery, tissue engineering and ENT procedures.
Nationally, she has served on the boards of the Society for Biomaterials, the Biomedical Engineering Society and the Orthopedic Research Society. Dr. Niederauer also serves as advisor to several medical start-up companies and is a Fellow of the American Institute for Medical and Biological Engineering. She is an appointed honorary commander of the Air Force 59th Medical Wing's Honorary Commanders Program, a Trustee of the San Antonio Medical Foundation, and a Trustee of the Southwest Research Institute. She is Immediate Past Board Chair of the Masters Leadership Program of San Antonio, a founder of The Health Cell, Chair of the UTSA College of Engineering Advisory Board, and serves on the boards of BioBridge Global, Masters Leadership Program, and The Health Cell.