Daniel Jacob Jr.
Class II (2006)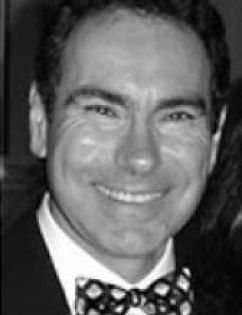 A third generation Arizonan, Dan Jacob was born and raised in Tucson, but moved to Texas as fast as he could and has been a resident since 1982. Dan has a Marketing degree from the University of Santa Clara, a Master of Science (M.S.) degree from the University of Arizona, and a "PhD" in commercial real estate [he is a Certified Commercial Investment Member (CCIM) Designee and a licensed real estate Broker in the State of Texas]. As President of Daniel Jacob Interests, Inc., Dan has been involved as a broker or investor in over three quarters of a billion dollars of real estate transactions in various capacities since 1986. In addition, Dan has been active in the community through his own direct involvement and through a "tag team" effort with his wife of 31 years, Soonalyn.
Dan was a recipient of the San Antonio Business Journal's "40 under 40" rising stars business award. In addition to serving on the Masters Leadership Program Board, Dan is also currently a Board Member of Family Service Association, the Phil Hardberger Park Conservancy Board, the Balcones Heights Redevelopment Task Force and is an Officer and Board Member of the San Antonio Chapter of Chaîne des Rôtisseurs. Dan has previous board and civic involvement as the former Chairman of the San Antonio NWWFF, Chairman of the Juvenile Diabetes Research Foundation Promise Ball, Chairman of the 2011 KLRN Wine Festival, as a Founding Sponsor of the San Antonio Children's Museum, the Winston School of San Antonio, Discovery School of San Antonio, CCIM South Texas Chapter (Membership Chair) and as past Chairman of the Masters Leadership Alumni Association.
Dan and Soonalyn, have four children (a daughter, Jinnyn, in Boston and three boys, Danny III in Houston, Raymond and Coury in Santa Clara, California).