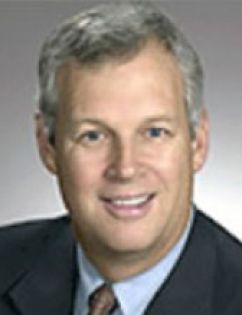 Dr. Bruce H. Leslie assumed the duties of the Alamo Colleges Chancellor on November 1, 2006. As Chancellor, he is the Chief Executive Officer of the Alamo Colleges overseeing five colleges, a $300 million budget and a student enrollment of over 60,000 credit and another 30,000 continuing education students each semester.
Among the innovative programs initiated by Dr. Leslie are: a strategic budgeting approach whose success was recognized with the Bellwether award from the Community College Futures Assembly; Alamo Ideas, an in-house program that promotes and recognizes employee ideas for process improvement and cost savings; and improvements to help students succeed, including greater consistency in processes and student learning outcomes, migrating from five databases to one and increased cross-college collaboration.
As a result of his leadership, the Alamo Colleges achieved alignment between strategic goals and actions and institutionalized best practices by adopting a Student Success Policy, a Student Responsibility Policy and an Educational Philosophy policy. The latter is founded in the Baldrige principles and established as The Alamo Way—Always Inspire, Always Improve, which has been widely implemented across the district and colleges.
Prior to assuming the chancellorship, Leslie served as chancellor of the Houston Community College System, Chancellor of the Connecticut Community-Technical Colleges, a state system of 12 colleges, and as President of Onondaga Community College in Syracuse, New York.
Leslie earned his bachelor's degree from Baldwin-Wallace College in Ohio and master's degree from Sam Houston State University in Huntsville, Texas. He earned a Ph.D. in Higher Education Administration from the Community College Leadership Program at the University of Texas at Austin.
Leslie has been active in the San Antonio community where he has served on the Board of Directors for the Greater San Antonio Chamber, the Master's Leadership Program, the P-16 Plus Council of Greater Bexar County, United Way of San Antonio, BioMed SA, the San Antonio Clean Technology Forum, the Texas Research Foundation and the Mayor's Green Jobs Council. Leslie also serves on the national board of the Council for Adult and Experiential Learning (CAEL), the Parents Alliance and the Gates Foundation National Metrics Project.
His numerous awards include the Association of Community College Trustees (ACCT) Western Region 2012 Chief Executive Officer Award, the ACCT Northeast Region Chief Executive Officer Award, the Phi Theta Kappa Shirley B. Gordon Leadership Award, the AARP Pinnacle Award for Service to Hurricane Katrina Evacuees, the Houston Hispanic Forum Leadership Award, President's Recognition from the African Americans in Higher Education in Connecticut Association and the Diversity Leadership Award from the Center for the Healing of Racism. Leslie was also named a Distinguished Alumnus of the University of Texas at Austin in 19180.
Leslie and his wife, Cheryl, are the parents of three children and six grandchildren and enjoy music, walking, boating, theatre and reading.