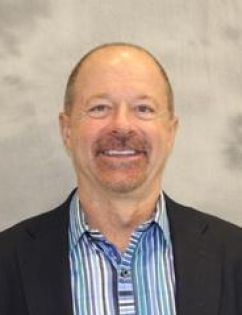 Brad Hunt MBA/MSM, SPHR, MHCS, PMP, CLP, CSC is a Principal Partner with WHY Group, LLC providing high level oversight. Brad's daily duties revolve around serving as the Chief Employee Engagement Officer for Pape-Dawson Engineers. Brad began his career at Motorola where for 11 years he had various operational roles in R&D, Manufacturing, Training and Strategic Planning. These included Automotive and Industrial products and programs that Motorola provided to Ford, Honda, Cadillac, G.E., Detroit Diesel, Whirlpool, Caterpillar, Cummins, John Deere, D.O.D, and Lojack among others. Specific projects Brad was responsible for were featured in the Wall Street Journal as well as various trade journals. During his tenure he was directly involved in teams and departments that received numerous quality awards including among others: The Malcolm Baldrige National Quality Award, Motorola CEO Quality Award, Honda Plant Manager's Quality Award, Ford Q1 Award, Cummins Engine Supplier Award, and the General Motors Mark of Excellence. These assignments included posts in both Chicago and Texas. While actively employed in the Automotive Division, Motorola also sponsored Brad to provide workshops and training to other Motorola divisions, Motorola partners (Hewlett-Packard, Intel, Toshiba), national workshops via the Association for Manufacturing Excellence (A.M.E.) and other ad hoc Motorola customers and supplier partners. In 1993 Brad joined privately held Columbia Industries and its related S-Corp affiliates. His role as Vice President of Business Development & Technology included overseeing a wide variety of functions across several companies within the portfolio. These included leading efforts to build world class performance in R&D, Materials, Logistics, Health/Safety/Environmental, I.T. and Business Process Systems. In addition, Brad oversaw the private label business unit and its related sales function. A final responsibility was leading the efforts to assess and acquire new technologically based companies for the S-Corp enterprise.
In 2001, while still an officer of Columbia Industries, Brad helped launch eMavericks as a separate entity with a goal of sharing best practices gleaned from both the world of small businesses and the Fortune 100. As eMavericks' General Manager, Brad and his team provided training and consulting support to a variety of service, manufacturing and non-profit companies; assisting them with Leadership & Organizational Development, Coaching, Strategic Planning, Theory of Constraints, Project Management, R&D, Lean Manufacturing/Lean Enterprise Tools and I.T. Services.
In late 2004 eMavericks merged with three other consulting practices to form WHY Group, LLC, a management consulting practice headquartered in San Antonio. This joining of forces provides an excellent opportunity for clients to have available to them a network involving state of the art practices with respect to Organizational & Leadership Development, Executive Coaching, Strategic Planning and all areas of Operations and Operational Strategies pivotal to the success of any organization or enterprise. Long-time client Pape-Dawson Engineers integrated Brad with their senior executive team late in 2019 where he now serves as their Chief Employee Engagement Officer.
Brad's past client list includes a broad mix of public and private Industry, accredited Education Institutions (ISD, 2 year and 4 year), various local and Federal Government agencies and also includes non-profit 501(c)3 organizations. He has worked with the Federal Education System in Mexico and Universities in Uganda. In addition to contracted clients, Brad has provided multiple seminars and lectures through a wide variety of organizations including the Department of Labor, Department of Education, San Antonio Manufacturers Association, Texas Manufacturing Assistance Center, San Antonio Sales & Marketing Association, Association of Fundraising Professionals, the University of Houston, Trinity University, University of Texas, and the University of the Incarnate Word. His areas of expertise in training and consulting span a wide range of fields including: Product Development & Advanced Manufacturing, Project Management, Operational Strategies and Process Re-engineering, Corporate Visioning, Integrated Strategic Planning, Team Building, Executive Coaching, Staff/Leadership/Organizational Development and creation of strategic Industry/Academia/Community Partnerships. Brad is a frequent conference speaker and guest lecturer, particularly among manufacturing and education circles. He has presented for many professional societies and academic conferences in the Southwest with involvement among others through: AME, PMI, APICS, SAE, SME, ASQ, ACS, SPE, TACTE, TCCIA, TACE, HBA, SHRM, CPA Society. He has served on multiple local advisory councils to education including roles with North East Independent School District, Alamo Community College District, the University of Texas both in San Antonio and Austin as well as other private, public, non-profit, chambers of commerce and governmental boards throughout south and central Texas. He presently serves in formal roles with the McDonald Observatory Board of Visitors, Alliance for Technology Education and Applied Math and Science (ATEAMS) and as advisor emeritus to Impact Ministries, a 501(c)3 that provides clean drinking water to the remote villages of Honduras.
He holds a Bachelor's in Electrical Engineering from the University of Illinois and a Masters in Business Administration/Management Science from Purdue University. He holds professional certifications as a PMP, SPHR, MHCS, Lean Practices, Emotional Intelligence tools from Genos and as a Certified Coach. Brad and his wife of more than 30 years consider home to be San Antonio, Texas. Their two adult children are pursuing careers on opposite coasts.