Adena Williams Loston
Class V (2009)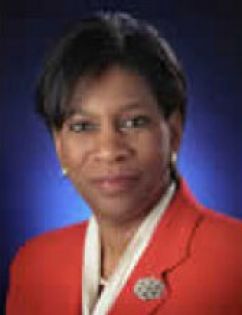 Dr. Loston serves as the 14th President of St. Philip's College, our nation's only Historically Black College and Hispanic Serving Institution. She assumed the reins on March 1, 2007 on the occasion of St. Philip's109th anniversary. She previously served as the Director of Education and Special Assistant for Suborbital and Special Orbital Projects Directorate for the Goddard Space Flight Center, Wallops Flight Facility and Chief Education Officer for the National Aeronautics and Space Administration at its Headquarters in Washington, DC. As the Senior Education Official, she was responsible for structuring the Office of Education Enterprise, providing executive leadership, policy direction, functional management, and guidance in coordinating the Agency's overall efforts to organize and enhance its education investments and portfolio nationally and internationally for its Headquarter operations, mission directorates and 10 field centers. Dr. Loston was responsible for a $230 Million budget (including earmarks) and directed policy for $1.3 Billion.
She possesses more than thirty-eight years of higher education experience having served as president of San Jacinto College South, Campus CEO for both the Transmountain and Valle Verde campuses in the El Paso County Community College District; Dean of Professional Programs and Dean of Vocational Education, Budgets, and Facilities at Santa Monica College in California; and Supervisor of the Office Occupations Programs at Houston Community College. She has taught as an associate professor at Georgia State University and an instructor at Arkansas State University and Houston Community College. She also taught as an adjunct instructor at the University of Houston-Downtown and Texas Southern University.
She is the product of a historically black college, Alcorn State University, where she received her Bachelor of Science degree in 1973. Dr. Loston received her Master and Doctor of Philosophy degrees from Bowling Green State University in 1974 and 1979 and an Honorary Doctor of Science from Wiley College, May 2005. She also attended the Institute for Educational Management at Harvard University in 1996; the Oxford Roundtable at Oxford University in 2001; and the Wharton School of Business in 2005.
She is active in professional organizations and associations and has received numerous awards during her career. In 2014, she received the Alamo City Chamber of Commerce Euretta K. Fairchild Community Leadership Award. In 2013, she received the San Antonio Women's Chamber of Commerce Comet Award, the YWCA Women of Influence Award and the MLK Distinguished Achievement Award. In 2012, Dr. Loston was selected to join the International Women's Forum/Texas Women's Forum and received the Outstanding Public Service/ Educator Award, the Minority Workforce Development Champion Award, the Top Ladies of Distinction National Humanitarian Award, and the Friends of Carver and Delta Sigma Theta Talented Tenth Award. She is twice the recipient of Phi Theta Kappa Honor Society's Shirley B. Gordon International Presidential Award of Distinction for 2011 and 1999; a 2010 inductee into San Antonio Women's Hall of Fame and a 2008 inductee into the National Sorority of Phi Delta Kappa Inc., Educator's Hall of Fame. Additional recognitions include: the W. E. B. DuBois Higher Education Award; the Leadership Award from the Higher Education Commission of The National Alliance of Black School Educators, the Purple & Gold Leadership Award, the La Prensa Foundation Outstanding Women in Action Education Award; the 2007 NASA Goddard Space Flight Center, Exceptional Achievement Award, the NASA Headquarters' Exceptional Achievement Award, Group Achievement Awards and Outstanding Leadership Award.
Dr. Loston was appointed to the President's Advisory Board for Title III Administrators and appointed by the U. S. Secretary of Education to the HBCU Capital Finance Advisory Committee. She is a member of the national USA Funds School and Student Services Advisory Council; an Advisory Trustee for the Southwest Research Institute and member of the Presidents' Round Table. Locally she is a member of the San Antonio Women's Hall of Fame, the Boards of Directors for the Alamo City Chamber of Commerce, SA2020 and San Antonio for Growth on the Eastside (SAGE).