Vanessa J-Douglas
Class XV (2019)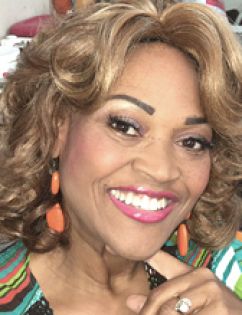 Vanessa A. J-Douglas was in the MLP Class of XV
Vanessa has held the position as Boards of Directors for many organizations to include- Avalon: A Center for Women and Children (Vice President), Children's Medical Security Insurance Program (CMSIP), Consumer Credit Counseling, Economic and Development, Habitat for Humanity and Community Reinvestment Association. She has given generously and selflessly of her time.
Vanessa started her career as a Computer Analyst for NASA Ames Dryden, Edwards Air Force in California. She relocated and worked internationally for several years in the Human Resource and Legal fields. She uses her expertise to consult, mentor, and develop her business partnerships. Vanessa transitioned into the BPO (Business Process Outsourcing). She has been an integral part of that industry for more than 25 years. Presently, she is employed with Alorica as a Divisional Director of Human Resources. She leads and directs activities for 15+ locations to include: recruitment, staffing, employment policies and procedures as well as employee capital retention and satisfaction.
Her current professional affiliations include DE&I Training Committee-Master Leadership Program of San Antonio, Global Director-TIDE Together for Inclusion Diversity & Equity (DE&I), Chapter Director-Making Lives Better with Alorica, Member- Agape Christian Church, Consultant – HR Best Practices, Consultant-Career Pathing and Consultant-Youth/College Enrichment, Member- International Association of Women.
Vanessa and husband Greg (Retired USAF) have two adult children: Donavan and Jamison along with their two fur babies Armani Xenas and Paris Chanel. She is a native "Military Brat". She holds a Bachelor of Science in Education, Training and Development, and a Master of Business Administration.