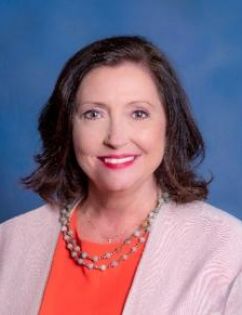 Suzanne Scott enjoyed a 20-year career with the San Antonio River Authority serving 13 years as its General Manager retiring in 2020 to assume the role as Texas State Director for The Nature Conservancy.
Throughout Scott's career at the River Authority she led a talented staff including engineers, scientists, environmental managers, field crews and a host of other professionals to extend the River Authority's environmental leadership, stewardship and expertise and to broaden appreciation for the San Antonio River and its ecosystem. With the Nature Conservancy, Scott will lead philanthropic efforts throughout the state aimed preserving the biodiversity of land, water and oceans while advancing projects and building advocacy for environmental protection and the future sustainability and resiliency people and nature.
During Scott's tenure, the River Authority advanced its mission to inspire actions for healthy creeks and rivers within the San Antonio River Watershed by working closely with a multitude of governmental partners, citizen stakeholders and private sector contributors. She led the agency's efforts to plan, develop and secure funding for the $384 million San Antonio River Improvements Project in Bexar County to enhance access, economic development and environmental restoration of 13 miles of the San Antonio River including the completion of the Museum Reach and Mission Reach of the San Antonio River Walk. The completion of the river's restoration served as a key factor for the nomination and inscription of the San Antonio Missions as an UNESCO World Heritage Site in July 2015. Scott also spearheaded efforts to secure funding and support for the development of the San Pedro Creek Culture Park and the Westside Creeks Ecosystem Restoration Project. Through her leadership, several other parks throughout the agency's four-county district have been developed providing more public access promoting more access and stewardship for rivers and creeks throughout the basin.
Scott is equally proud of the lasting improvements SARA has made in the health and appreciation of the San Antonio River through its nationally-accredited water quality laboratory; the development and implementation of flood mitigation projects; and water quality improvements to promote sustainability throughout the San Antonio River Basin and the district's lead role in advocating for and funding projects to increase use of Low Impact Development and other sustainable stormwater management practices. The legacy of investment and improvements to the San Antonio River resulted in the San Antonio River's award of the prestigious Thiess (sounds like peace – "Teace") International RiverPrize in 2017.
Scott has served as chair of several regional and statewide stakeholder boards charged with developing the State Water Plan and ensuring the environmental protection of rivers, bays and estuaries. Scott was raised in San Antonio very near the San Antonio Missions National Historical Park and the San Antonio River. Her love for the natural, historical and cultural resources of San Antonio and a strong desire to connect the community to these resources have inspired her throughout her 30-year career in the public sector.