Rosemary Puente
Class IX (2013)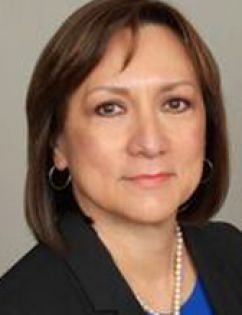 Rosemary is a deeply experienced Coach/Consultant with diverse leadership experience including extensive experience with USAA, a Customer Service Champion and Fortune 200 global financial services company. During her tenure there, she progressed from front line employee to various positions across the corporation including Senior Vice President of Life Service and Claims Operations and Vice President of New Member Sales, among others.
She established a solid reputation as an innovative leader and role model, consistently developing leading edge strategies that had a tremendous impact on corporate growth, marketing, operations and employee development. These successes also directly impacted corporate culture; enabling immediate improvements as well as transformational change. She established a culture of excellence and continuous improvement which consistently led to better than plan results and record-breaking results in some cases. Her organization was used as the corporate standard for others to benchmark.
Through her consulting engagements and "start up" company experience she has provided extensive "real life" solutions leading to significant operational improvements to include simplified processes, reduced training time, improved productivity, reduced expenses and enhanced corporate culture. This enabled one of her clients to receive a JD Powers award for "Outstanding Customer Experience." Key areas of competence for Rosemary cover a broad arena of Human Capital and Operations including Coaching, Corporate Culture, Customer Service, Organizational Development, Operational Execution, Leadership Development, Training Development, Performance Management and Change Management.
Rosemary brings the same world class experience and a passion for excellence from her professional career to all her endeavors. She is excited to serve and be a positive force for change in our community through the nonprofit boards she serves on. She has a particular passion for mentoring and helping children and young adults achieve their full potential. She has mentored children at the elementary, high school and college level. She is very active in the nonprofit community and serves on the board of directors for Communities in Schools. She is also an active member of IMPACT San Antonio.
Rosemary holds a BAAS degree from Texas State University and attended the Executive Education Program at Wharton School of Business, University of Pennsylvania and the Leadership Education Program at the Darden School of Business, University of Virginia. She is an ICF Certified Professional Coach as well as an Energy Leadership (ELI) Master Practitioner, iPEC. She is also a graduate of the Masters Leadership Program of greater San Antonio and is Chair for the Masters Leadership Alumni Association.