Randy Baker
Class IX (2013)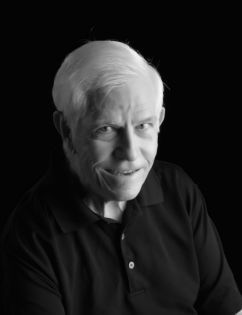 Randy Baker, a member of Class IX, will serve as Chair of the 2022-2023 Masters Leadership Program Alumni Association.
Randy, a native of Corpus Christi, retired to San Antonio in 2008 with his wife (Pam) after a career in public relations and public affairs that led them to Washington, D.C., Houston, Texas; Memphis, Tennessee; Reno, Nevada; and San Diego, California.
Randy began his professional career as a reporter for The Houston Post and ended it as inaugural chair of the Sycuan Institute of Tribal Gaming at San Diego State University. Along the way he worked as a professional association lobbyist, a law firm marketer, a PR firm executive, government relations officer for a major international hotel and casino company, a public- transit authority multi-department head, and executive director of a nonprofit organization supporting a large metropolitan school district. He was also a board member of a $2 billion-a- year casino entertainment company and taught casino gaming management at two Western universities.
Although he and his family moved around the country with some frequency, Randy took time to serve some of the communities in which his family lived. He was chairman of the board of Volunteer Memphis when Hurricane Katrina hit the Gulf Coast and proudly watched as the agency mobilized 5,000 people to help 100,000 refugees from the storm.
In Memphis, he also served on a citizen group to combat human trafficking and was one of the founders of an organization to support the public schools. Later he took the executive director's position. In San Antonio, Randy has served on the boards of the Rape Crisis Center and of the South Texas Chapter of the American Parkinson's Disease Association. He has been on the MLPAA board for six years and also serves on the administrative board of his church. Prior to the pandemic, he was a Garden Guide at the San Antonio Botanical Garden and a docent at the Briscoe Museum of Western Art.
Randy and Pam Baker live in the Hill Country Retreat "active adult" community in the Alamo Ranch area of Far West San Antonio. He has two adult children and three granddaughters.