Otis "Scotty" Scott
Class XVI (2020)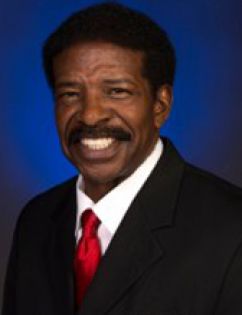 Otis L. Scott, Jr., known too many as Scotty is one of the leaders in the Diversity, Equity and Inclusion arena. Having served this great nation in the Air Force for 24 years as the Command Chief/Senior Enlisted Advisor for the Air Force District of Washington and as a Counterintelligence and Security Specialist, as well as the City of San Antonio for 12 years as the HR Manager at CPS Energy and rounding out his career as the UTSA Assistant Director for Employer Relations for 9 years.
In the non-profit arena, he has served in various roles from President to Director with San Antonio Human Resource Management Association (SAHRMA), Texas Society for Human Resource Management (SHRM), Greater San Antonio Advisor Board of the Texas Diversity Council, MLP DE&I Committee, MLPAA Board of Directors and many other non-profit organizations. In these roles, he has focused on quality of life, professional development and diversity, equity and inclusion.
He has been awarded the Legion of Merit, DiversityFIRST Award, UTSA Outstanding Professional Staff Award and Veterans in Business Award by the US Congress, Texas Senate and the Texas House of Representative. He retains life membership with SAHRMA, SHRM, Tuskegee Airmen Association and the Air Force Sergeants Association.
He is a graduate of the Senior NCO Academy, NACE Management Leadership Institute, African American Leadership Institute, and the San Antonio Master Leadership Program. He completed his Bachelors with honors from National Louis University and has dual Masters with Webster University in Human Resource Development and Business Management. He is a certified Master Instructor and co-author of Adapt and Overcome (Essays on the Student Veteran Experiences).