Maurice Bridges
Class XVIII (2022)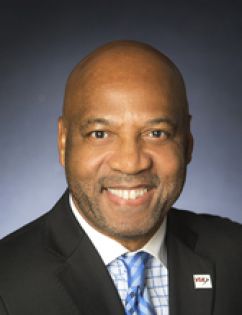 Maurice Bridges serves as Director of Business/Supplier Diversity & Disadvantaged Business Enterprise Liaison Officer (DBELO) at VIA Metropolitan Transit in San Antonio, Texas. The Agency's Disadvantaged Business Enterprise (DBE) Program policy ensures that Disadvantaged and Small Business Enterprises have the maximum opportunity to participate on all US-DOT assisted federally funded contracts.
Before joining VIA, he served as President of Bridges Consulting Group, a professional service consulting firm. As such he led a team of highly skilled, management professionals who provided business development/supportive services, technical assistance and contract compliance monitoring. His background includes extensive experience implementing supplier diversity initiatives with state transportation agencies, investor-owned utilities, insurance & financial services companies and quick-service restaurants. The primary focus was to assist businesses, industry, government and educational institutions improve their annual spend with Disadvantaged and Small Business Enterprises.
Bridges is a member of MLP Class XVIII of Greater San Antonio. He serves as President COMTO SA, serves on the Board of Directors of the South-Central Texas Regional Certifying Agency and the Board of Advisors at the Maestro Entrepreneur Center. Bridges received a Bachelor of Business Administration degree from North Carolina Central University in Durham NC. He furthered his studies at the Kenan-Flagler Business School, Executive Education Institute and the Director Diversity Initiative at the UNC School of Law, Chapel Hill, NC. Bridges enjoys running, exercising, reading and bike riding. He volunteers frequently through VIA Cares at the Food Bank of San Antonio, Salvation Army and various civic groups throughout the City of San Antonio.