Mary Ann Beach
Class XVI (2020)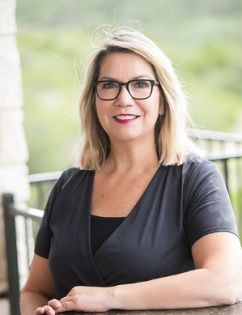 Mary Ann Beach is a principal and executive consultant at The Beach Group, a strategy and marketing consulting firm. In 2017, she retired from her position as Director of Research and Strategy for Frost Bank after seventeen years. During her tenure with Frost, she led and mentored a strong team responsible for all strategic initiatives across multiple lines of business (banking, investments and insurance). She facilitated initiatives with the entire executive team, brought the voice of the customer to discussions, increased revenue through product and channel strategies, enhanced the digital customer experience and elevated the data and analytical practices of multiple departments.
During a time of expansion and extreme consumer challenges, she led the organization in adopting practices that created equity and fairness in providing financial services to all communities within Texas, particularly those traditionally under-served by the industry.
Prior to joining Frost Bank, she served as Director of Information Management for First American Bank (now Regions Bank) in Nashville, TN, and she served as Director of Quality Management and Market Research for Bank One Corporation (now J.P. Morgan Chase) in Columbus, OH, Dallas, TX and Mexico City, Mexico.
A native of San Antonio, she earned her BBA in Management from Amberton University in Dallas, TX. Since arriving back in San Antonio in 2000, she has served on the TX Public Radio Board and the SA Botanical Society Board. She is Past President (2016 – 2017) of the San Antonio Botanical Society and currently serves as President on the Say Si' Board of Directors.