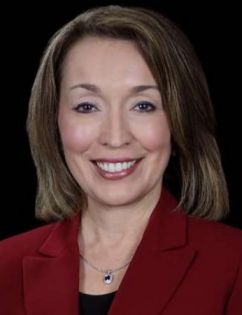 Dr. Jeanette Ball was formally hired as the Judson ISD Superintendent on July 16, 2018. Prior to being hired by Judson ISD, Dr. Ball was the Superintendent of Uvalde CISD where she was hired in 2013. Dr. Ball's experience also includes many years with Southwest ISD where she served first as a teacher and then Principal. She was later hired as Assistant Superintendent of Administration and Human Services, Executive Director of Employee and Student Services, and Director of Staff Development.
Dr. Ball is a believer in Fine Arts and the impact it makes in student academic performance and achievement. She launched an effective Fine Arts Summer Program in Uvalde CISD that helped bring out the best in student potential. At the same time, Dual Language is a passion of hers too. She sees the doors that can be opened to students who learn to speak more than one language and the opportunities it affords in school, in life and as they prepare for their careers.
Earlier this year, Dr. Ball was named the 2021 Education Service Center, Region 20 (ESC-20) Superintendent of the Year. She was chosen for her strong leadership skills, dedication to improving educational quality in her district, and commitment to public involvement in education. She represented ESC-20 at the state level competition at the Texas Association of School Administrators and Texas Association of School Boards (TASA/TASB) Conference in September 2021.
Aside from her profession, Dr. Ball, and her husband Joe, have numerous nieces and nephews with whom they enjoy spending a lot of time.