David Patrick
Class II (2006)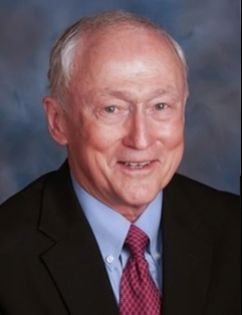 David Patrick served 24 years in the USAF in various administrative, human resources and leadership positions and completed service in 1990 as a Colonel. In his next career he transitioned to Milwaukee, WI into a nonprofit association management leadership career for the next 15 years. He was the President and Chief Operating Officer for a national association that provided membership programs and services to some of the largest not-for-profit participatory sports organizations in the world.
David returned to San Antonio in 2005 and co-founded Transition Management Solutions, LLC, a firm providing interim executive leadership and consulting services to Texas non-profit agencies. He is a graduate of the Masters Leadership Program (MLP) of San Antonio and, for almost 10 years, he was the MLP Program Director and then served on the MLP Alumni Association board of directors until 2020. David currently serves on the MLP board of directors as Co-Chair, Application and Selection Committee.
David remains very active in volunteer leadership capacities with the Military Officers Association of America (MOAA) at the national, state and local level. He is on the board of directors of the MOAA-Alamo Chapter. He is particularly involved in local community activities representing the MOAA brand while assisting military, veterans and spouses in their employment and career transitioning efforts.
David holds a Master's Degree in Personnel Management and Bachelors in Business Administration. He and wife Barbara, also an MLP grad, reside in Cibolo, TX.