Helen Bryan
Vice Chair
Class IX (2013)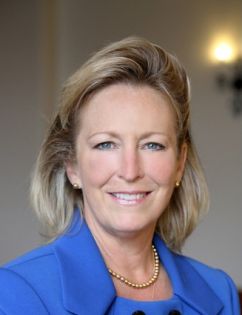 Helen Holden Bryan was in MLP Class IX and has served on the MLPAA Board since 2013.
She started her career with MCI in Houston in the telecom industry and after moving to San Antonio, continued with H. B. Zachry Corporation as Directory of Corporate Services. Currently she owns Bryan Group LLC providing Corporate Travel liaison services.
Helen's nonprofit service is extensive, currently she is serving on the following boards: Masters Leadership Association, Masters Leadership Program Alumni Association - Board Chair, Pathways Youth and Family Services, THRU Project, and Institute of Texan Cultures. Previous nonprofit service includes Chairing the Race for the Cure and Family Service Association, Susan G. Komen and Habitat for Humanity board service.
Helen and her husband, Scott moved to San Antonio in 1989 from Houston, TX. She attended Southwestern University in Georgetown, TX.