Brad Freeman
Class VI (2010)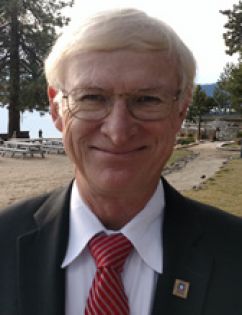 Since graduating in 2011 from Class VI of the Masters Leadership Program (MLP), Bradley D. Freeman has been an active participant in the Alumni Association. He joined the board of the Masters Leadership Program Alumni Association (MLPAA) in 2014 and served as Board Chair In 2018. In 2019, he joined the MLP Board and was active on a variety of committees to include Diversity and Inclusion, Succession Planning Committee, and Feasibility Study. He continues to serve on the MLP Board as a community volunteer and the advisory board for the Student Leadership Institute, Alamo Colleges District.
The Masters Leadership Program prepares proven leaders for nonprofit board service through a unique curriculum offering a firsthand view of strengths and challenges in our community. In partnership with area nonprofits, MLP provides opportunities for graduates to serve as vital contributors in building a better San Antonio. The MLPAA offers opportunities to continue learning about the needs in Bexar County, while extending networking opportunities and deepening involvement within community service. MLPAA provides the opportunity to keep up with classmates and foster continued engagement through a series of speaker engagements and social events.
Colonel Freeman served for 30 years in the United States Army and retired 1 February 2008. As a Medical Services Officer, he commanded the 32nd Medical Training Brigade, the 5th Healthcare Recruiting Battalion and Company A, 10th Medical Battalion. He has served in Germany, Korea, Honduras, Hawaii, Fort Drum, Fort Sam Houston and Washington DC. He was a graduate of the Army War College Fellowship program and was awarded the Legion of Merit three times. Other recognition includes the Parachute Badge, Expert Field Medical Badge and the Order of Military Medical Merit. After retiring from Active Duty, Mr. Freeman worked as the Medical Corps Analyst at the Army Medical Department Personnel Proponent Directorate at the AMEDD Center & School, Fort Sam Houston, Texas from November 2009 to November 2014.
Mr. Freeman hails from Kentucky and has a BA in Psychology from Western Kentucky University and a MA in Human Resources from Webster University. He has served on a variety of local and national boards supporting our military and Soldier support activities. He is married to Roxanne Strickland (MLP Class XIII) and they share a passion for traveling, classic rock concerts and golf.